Protection & Representation
for you &
your family
Your Ticket to a Better Tomorrow
fAMILY lAW ATTORNEY IN COLLEGE PARK, MARYLAND
Dealing with family matters can be overwhelming, emotional, and stressful for everyone involved. Whether you're struggling with reaching a child custody or support agreement with your ex, or simply need representation throughout your divorce, we will be there to help you through it all, from beginning to end. We also have experience with related business and immigration matters, so schedule a consultation today.
Dana-Marie "D.M." Harris
Attorney at Law
I have helped families through their matters for almost as long as I have been an attorney. My first pro bono case was family law, and I immediately fell in love with being able to guide people through the process to a happier tomorrow. Your future often relies on the outcome of your case, and I understand that. I will use my extensive knowledge, experience, and compassion to help you seek the most favorable solution possible. Family law matters can often make emotions run high, so I strive to support my clients in any way that I can to make them feel as comfortable as possible throughout the process.
MORE ABOUT D.M.
What Sets Us Apart from the Rest?
Communication
We realize that the more you are informed on your matters, the less stressful it will seem. From beginning to end, you will be fully and regularly informed of the status of your case so you can rest assured that efficient progress is being made. We also give our clients the option for text message updates for their benefit and convenience.
Care & Attention
Our legal team at the Law Office of D.M. Harris, LLC knows that our clients deserve thorough and diligent representation. We'll do everything we can to make sure you receive the quality representation and guidance that puts you in the best position possible once your matters have come to a close.
Transparent & Adaptable
We understand you have goals and needs that you expect from an attorney and legal team, and we'll do what we can to make that happen. But, should a roadblock occur, we will make sure you know one of your goals might not be attainable and promptly offer second-best alternative solutions that match your wants and needs.
"Excellent representation and service from Ms. Harris and her staff. Questions were answered thoroughly and promptly and their management of my case was efficient and considerate of my stance on the issues at hand. She was always very professional even when faced with a difficult opposing counsel."
josh e.
"D.M. Harris is an exceptional attorney. Exceeded all my expectations. I highly recommend her for anything she can help you with. Thanks!"
boyd t.
"Ms. Harris has represented me in several cases. Many times more than one case at a time. She is thorough and cares about her clients. I never thought I would need a lawyer in my lifetime, but I'm thankful that my experience with her has been an amazingly positive one."
veronica b.
overview of divorce in maryland
---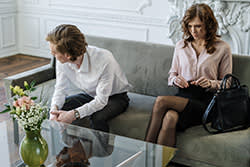 Option #1:
Absolute Divorce
An absolute divorce is a permanent end to a marriage in which a party must set forth grounds for the divorce.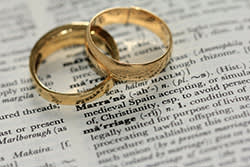 Option #2:
Limited Divorce
Also called a legal separation, this type of divorce is temporary and occurs when a couple no longer lives together.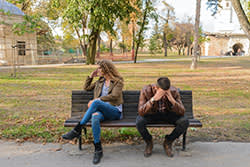 Grounds for
Your Divorce
Your divorce may only be granted based on the grounds of adultery, abuse, insanity, or incarceration, for example.
When You Don't Know Where to Begin, We'll Be There to Guide You
No one expects to get a divorce from their spouse, which is why family law can be such a difficult field. Because tensions are running high, you don't need just an attorney, you need a support system. If you live in College Park, Maryland, reach out today for compassionate representation and guidance.

We have extensive experience with any family law matters, including divorce, child support, child custody, guardianship, separation agreements, and property settlements. We serve people throughout the area including the counties of Anne Arundel, Prince George's, Montgomery, Charles, Howard, and Baltimore.
Our clients compliment us on the smooth process and how thorough and effective our representation is. If you're going through a divorce or other legal matters, we are the team to turn to. We represent people throughout the area on matters other than family law including business law and immigration law.

Based in College Park, Maryland, we represent people in the communities of Bethesda, Rockville, Upper Marlboro, Annapolis, Waldorf, Columbia, Baltimore, and everywhere in between. Don't wait until it's too late, contact our office today to schedule a consultation by calling or filling out the brief form at the bottom of this page.